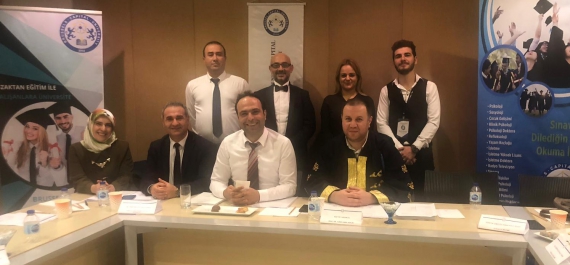 BCUNI TURKEY REPRESENTATIVES 2018 FALL SEMESTER THESIS DEFENSE MEETING
Brussels Capital University Turkey representation 2018 fall semester thesis defense meeting was held in November 2018 with the participation of 20 graduate students.
In the defense of the thesis with the participation of Deputy Rector Prof.Dr.Yunus emre AKKURT and 7 academicians in total, our students who completed their master's and doctorate programs gave presentations on thesis topics and answered the questions of the academicians about their theses. A cocktail was held at the end of the event, to which our students and their families showed close interest. Acting Rector Prof.Dr.Yunus emre AKKURT thanked the students and their families on behalf of the institution, and said that they are pleased with the participation of more students and their families in the collective thesis defense event, which is held twice a year. Special thanks.