ACCREDITATION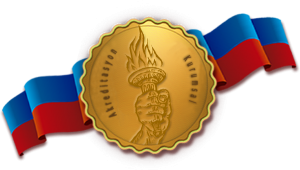 What is accreditation?
Accreditation is the action of recognizing the qualifications of an institution and of inspection in certain intervals by certifying authorities at the end of an inspection of that institution of education as per international criteria in order to prove the service of education provided conforms to conditions, standards and regulations.
What are aims of accreditation?
Setting standards of system, courses and lecturers as well as increasing reliability of reports.

Facilitating international education and services.

Making qualification and standardization transparent for students who will have services.

Establishing conformity assessment infrastructure.
What are benefits of accreditation?
Control and support of personnel participation and quality level,

Improving communication among personnel,

Acknowledging of students, who purchase the service, the institution that where they get trained and their learning of service quality,

Targeting accreditation for development and progress of educational activities,

Ensuring certification of management policies,

Creation of a mechanism that will evaluate the institution,

Officially recognition of organizations offering good services,

Increasing of qualifications in activities.
SOME OF THE ORGANIZATIONS WHICH ACCREDITE US

Belgium Turk Accreditation, or BTA in brief, is a non-governmental platform established by Turkish and Belgian educators and scientists. As stated in its own foundation charter, BTA delivers accreditation documents to institutions and organizations around the world which demand by setting up an international accreditation committee in order to reach quality standards in education and training.
IPAC (International Psychology Accreditation Community)
IPAC means quality standards which are valid all over the world and professional accreditation for psychologists who meet these standards.

IPAC was founded by International Association of Psychologists, which has been active since 2010. IPAC has been implemented since 2011 in many countries.

All United Nations member countries may join IPAC.

IPAC certificate and accreditation is given to psychologists who meet standards of psychology education and professional requirements and to organizations offering psychology training.

IPAC sets occupational standards and helps the organization that will offer the service whether an organization where a psychologist trained is capable of giving education required in the practice of a profession or if it is qualified or not.
What does IPAC do?
IPAC informs organizations and psychologists which apply or consults for accreditation about professional qualifications and ethical commitments.

IPAC supports quality of organizations offering psychology education and of psychologists.

IPAC provides guidance for organizations which train psychologists about basic education and advanced professional development.
Why is IPAC necessary?
IPAC's main goals are:
Ensures psychological education level of organizations which offer psychology education against their students, professional and material competence and ethical attitude

Facilitates mobility of psychologists and their cross boundary individual and professional solidarity.

Enables psychologists to develop their professional training all around the world.

Helps international solidarity of individuals who get trained in psychology. IPAC supports psychology trainings to increase to international standards.
IPAC Certificate and Accreditation
IPAC Certificate is given to psychology professionals; accreditation document is given to organizations that provide online or formal psychology education.
IPAC–Basic Certificate and Accreditation
As the science and education of psychology comprises various and separate expertise and theories and also as psychologists conduct their professions in very different contexts; IPAC–Basic Certificate and Accreditation document determines standards required for psychologists to be able to perform their professions independently at basic level. This standard usually equals to a Master's Degree level of education. At this level, certain contexts of practice in which psychologists conduct their profession are grounded on and they are evaluated in this context whether they are qualified or not in professional practice.
IPAC Specialist Psychologist Certificate
This certificate has been developed to prove that advanced level of qualification and expertise gained in the fields that require much more expertise such as psychotherapy, organizational psychology and educational psychology. Psychologists may be qualified as specialists following additional expertise training and supervised expertise after undergraduate education. These are the fields of expertise currently defined by IPAC:
Psychotherapy

Industrial and Organizational Psychology

Family Coaching