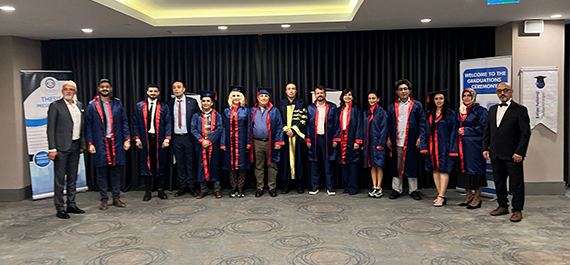 BRUSSELS CAPITAL UNIVERSITY 2022 MASS DEFENSE COMMITTEE MEETING HELD AT HILTON HOTEL
Due to the pandemic, Brussels Capital University held the online master's and doctoral thesis defense committee meeting for two years at Adana Hilton Hotel with the participation of academic staff and a wide range of students.
Ten academic staff with different academic titles participated in the program, among whom were assigned to the thesis defense board. Approximately forty students who completed different master's and doctoral programs in social and economic sciences summarized their thesis to the board members at the end of the day-long program and answered the questions about the thesis. Cocktail given at the end of the day. The program ended after the shooting of souvenir photos.
The new academic thesis defense committee meeting is planned to be held in May 2023.